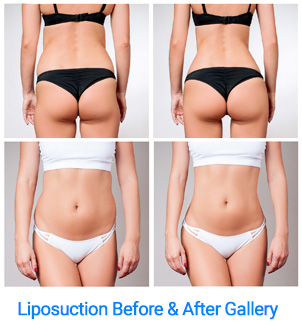 Liposuction is a great way to quickly remove unwanted body fat that will in return help give your body that great toned look you simply haven't been able to achieve through dieting and exercise. Getting liposuction in Thailand is very popular amongst tourists, making Thailand a preferred medical tourism destination. There are many benefits to be had in visiting Thailand for liposuction and other plastic and cosmetic surgery procedures. It is very safe, there are expert certified surgeons who have performed 1000's of successful operations, and most of all it is much more affordable than having procedures, like liposuction, performed back home in western countries.
Thailand is very well known for its beautiful beaches & islands, friendly hospitality, and affordability. We help you find the right clinic for you and your specific procedure, you will be treated and cared for at our world class clinic by fluent English speaking doctors and nurses. When you checkout from the clinic, you can enjoy the rest of your time in Thailand by having a relaxing holiday at a top 5 star resort at one of Thailand's many famous destinations. Whilst on your holiday you can experience the world famous hospitality of the Thai people and experience the wonderful Thai culture. At the end of your medical holiday, having your procedure and a holiday in Thailand is still very likely to be much more affordable than staying and having liposuction performed at home!
We can help you find the latest and greatest, more advanced liposuction fat removal procedures using VASER® body sculpting techniques. Very fews clinics in Thailand actually have the certififcation for The Art of Body Sculpting VASER® Hi Def related Application. We have Docotrs that can provide two types of VASER fat removal procedures and they are,

Assisted High Definition LipoSculpture, or VASER® Hi Def
VASER® Liposuction
For more information about our different procedures please contact us, or learn more about our services over at the About us page.